The Top 5 Logistics Innovations and Trends
The logistics sector is constantly developing and innovating. In this blog, we describe the top 5 logistics innovations and trends that will (or already do) have an impact on shippers. What is happening, what impact can it have, and how can shippers take advantage of it?
1. Digitalization and Big Data
Data, data, and more data. With digitalization in logistics and transportation, more and more data is being generated. By archiving and smartly analysing large amounts of data, patterns can be identified that were previously not possible.
For example, the impact of freight operations on production operations and vice versa. There is often a tendency to seek improvements "locally," but they can actually lead to additional problems or costs in another part of the operation.
With big data, it becomes possible to holistically search for improvements in the entire process.
Digitalization in logistic service providers, on the other hand, means that they want shippers to directly submit orders in the logistics service provider's system. This can be done manually in their customer portal or through an EDI or API connection.
The disadvantage of manual submission is that shippers lose track of their orders when working with multiple carriers (which is often better). EDI connections prevent this, but they require IT investment in establishing and maintaining connections. EDI connections also raise the barrier to switching logistics service providers.
Therefore, it is important for shippers to also digitalise smartly, for example, by using a transport management system that enables easy digital handling of shipments while providing real-time visibility.
2. IoT (Internet of Things)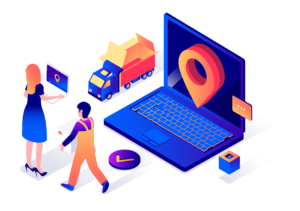 The rise of IoT will certainly generate more data and therefore offer opportunities. Connecting goods and systems allows for monitoring location and important (environmental) factors. This makes it easier, for example, for shippers, logistic service providers, and end customers to track shipments.
For the transport of goods that require conditioned storage or transportation, the temperature can be monitored, with warnings if something goes wrong. In warehouses, connected devices can make it easier to locate items, warehouse bins, and robots (see next section) for fast order picking and more accurate inventory management. However, IoT also increases vulnerability from a cybersecurity perspective.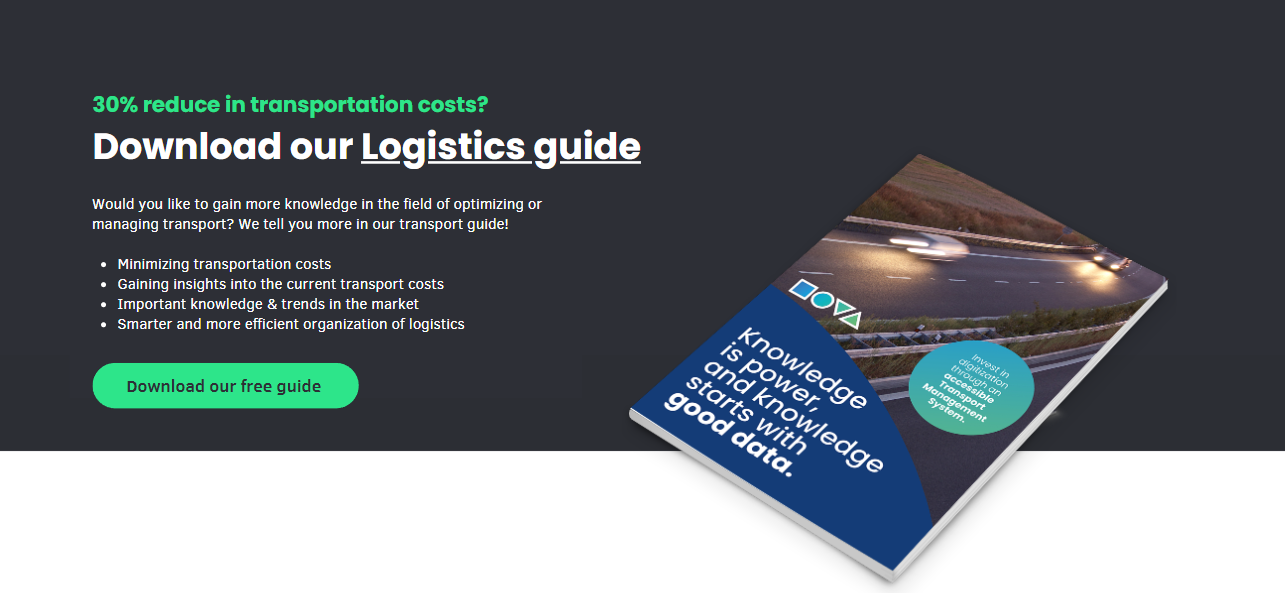 3. Automation and Robotics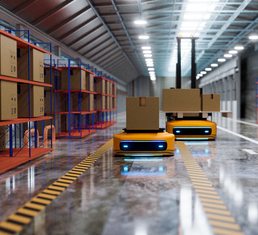 In response to labour market shortages and the need to perform boring, heavy, or dangerous tasks, automation and robotics are on the rise, including in logistics. There are already several warehouses where order picking is done by robots. The use of drones is also being considered in warehouses, for example, for quickly counting or locating goods.
Drones are also being considered for last-mile delivery, especially in e-commerce, but regulations and practical aspects (such as delivering to an apartment building) are still hindering widespread implementation.
In managing the transport of a shipment profile, more automation can be achieved by assigning rule-based transports to the "best" carrier. This allows for further implementation of a "management by exception" strategy, where employees have to focus less on the "whirlwind" of daily exceptions and more on systematically executing a smart strategy.
4. Risk Management
The COVID-19 crisis, the grounding of the Ever Given in the Suez Canal, and rising energy prices due to the Ukraine war have clearly demonstrated the impact that significant disruptions can have on the supply chain and logistics.
As a result, companies are reconsidering their supply chain strategies, often with logistics innovations at the forefront. Local production and less transportation versus cheaper production on the other side of the world, and ensuring robustness in both inbound and outbound flows.
"To prevent complaints about our service, we no longer provide service," read a sign in a restaurant once. Funny, but with a grain of truth. Shippers are increasingly confronted with reduced customer service from logistics service providers, who now require shippers to handle shipment registration in their own systems.
This approach reduces the chances of errors at the logistics service provider's end and also saves costs. While cost reduction is beneficial for shippers, it results in a loss of overview and increased costs on their side (managing multiple portals, integrating information). By connecting their own transport management system with the systems of carriers, both problems can be solved. This reduces the chances of errors and enables faster and more efficient operations for both shippers and carriers.
5. Sustainability and greening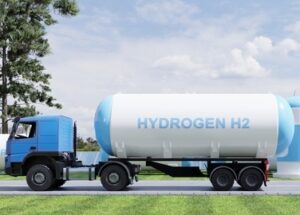 Last but certainly not least, sustainability and greening are major trends in logistics innovations. Think of the development of greener (zero emission) vehicles such as hydrogen or electric-powered trucks and barges. For ocean vessels, various innovations are being explored, such as "Flettner rotors" or "wing sails" that utilize wind as a means to reduce fuel consumption. Work is also being done on new materials that are carbon-negative, for example, by CarbonX.
In addition to circular production and demanding fleet renewal from carriers, shippers can directly contribute to the sustainability of transportation. Transport management systems are providing increasingly better information on distance travelled, as well as opportunities for shipment consolidation and more sustainable customer deliveries.
Conclusion
Digitalisation, automation in various forms, and sustainability are the key drivers behind today's logistics innovations, and these objectives are becoming increasingly interconnected. It is no longer a choice between economic growth and sustainability but rather a combination of both.
These innovations encompass both physical aspects, such as clean vehicles and new warehouse systems, as well as software-related aspects, including data analysis, transport management systems, planning systems, and system integration.
If you would like to have a non-binding discussion about the most relevant logistics innovations for your business and the opportunities and risks they entail, please feel free to contact us.