Freight Scanner – Free insight into potential cost savings
Transinnovate's free freight scanner, also known as our quick scan, provides detailed insight into your potential freight cost savings. For many shippers, we often identify cost-saving potential ranging from 10% to 50%. These reductions in freight costs can be significant yet realistic. But how is this possible? In this blog post, we will explain how our transport scanner works.
An Independent Transport Scanner
First and foremost, it is important to mention that we offer fully independent support to our (potential) clients: often shippers. We have no agreements with logistics service providers, receive no commissions, own no vehicles, and do not schedule transport orders. We are paid by our clients to reduce transport costs, improve service, promote sustainability, or automate operational processes. Through our extensive experience working with thousands of logistics service providers, we know which ones are the best fit for you. When selecting a party to perform your transport scan, make sure of the independence of the transport scanner.
Step-by-Step Process of Transport Scanner Transinnovate
Below, we will outline the steps involved in our transport scanner and how we arrive at an accurate estimation of cost savings. The entire transport scan process up to step 4 is completely free and without obligation.
Step 1: Shipment Profile
First, we request a representative shipment profile that will serve as the basis for the freight scan. Typically, this includes one year's worth of shipments to account for any seasonal influences. If desired, we can sign a confidentiality agreement beforehand. Since most shipment profiles have a several focus areas, we apply the 20/80 rule, focusing on analysing 20% of the profile that represents approximately 80% of the freight costs. Additionally, we ask a few questions to clarify your transportation requirements and preferences. It's always possible to find 'cheaper', but our magic lies in finding it cheaper for the service level that you need.
Step 2: Current Transport Costs
For this profile, we would like to know the transport costs associated with your existing service providers. To ensure transparency, we commonly ask for the quotations and any fuel cost percentages, allowing us to calculate the exact freight costs. We utilize our in-house software to determine the actual cost of each shipment with the current service provider. Alternatively, a shipment profile including costs from your own system or that of the carriers can serve as a basis. In such cases, it is important to ensure that there are no hidden costs or surcharges. The result of this step in the freight scan is gaining an understanding of the current costs.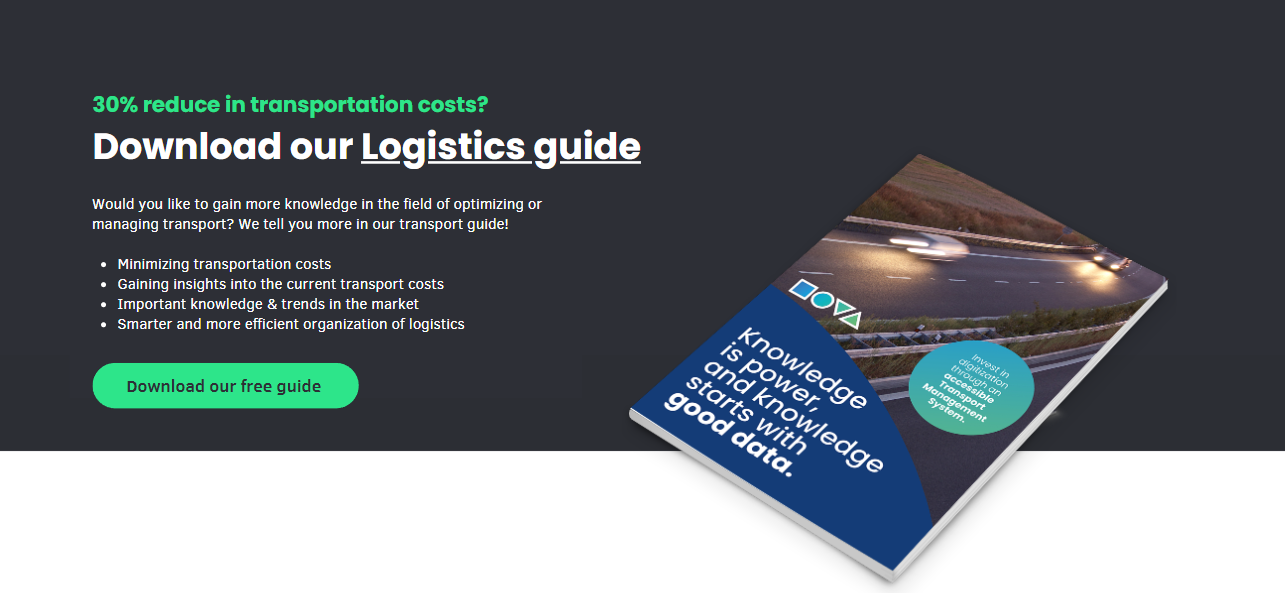 Step 3: Potential Transport Costs
With our extensive experience, we have access to market price levels and have knowledge of various logistics service providers, which we leverage for our transport scanner. The data we use includes realistic prices that align with the shipment locations and desired service level. In rare cases where we lack a clear understanding of the specific profile, we request rates from providers known to be a good match for the shipment profile. As previously mentioned, we are independent and free to select the best party/rates for your profile.
Step 4: Reporting
We provide our clients with a detailed report that outlines the current costs, potential costs, and the cost savings potential. If feasible, we can simulate the cost reduction achieved by using a greater number of logistics service providers or employing different modalities. Our transport scanner provides sufficient detail to determine if a follow-up process, such as a tender, is worthwhile.
Step 5: Tender
What is not included in our transport scanner is match making to suitable logistic service providers with which the saving potential can be realized. This is part of our (paid) procurement support. Firstly, we handle our contacts and data with high integrity. Secondly, in an actual tender we can ensure the proposed carriers are indeed relevant for your profile and are willing to actually offer. We are fully opposed to run tenders with unrealistically large numbers of candidates By sharing our knowledge, streamlined processes, and demonstrating the potential for cost savings, we aim to persuade the companies we have performed the scan for to engage us in a tender process. While we cannot guarantee the exact percentage of savings, we are always open to performance-based pricing agreements.
We emphasize the importance of independence in a transport scan, along with expertise in the process and the market. This is why it is logical to choose for Transinnovate's freight scanner. If you would like more information, feel free to contact us.